Short
Click here to read the short description of FIPP (recommended for better understanding of the below written)
While playing the video press the "HQ" button (in the right bottom corner of the YouTube player) in order to improve playback quality
Miklos Fodor developed a model based on three basic concepts (later highlighted in bold) that can describe human behavior in different fields of life e.g. problem solving, love, religion, sex, co-operation. The essence of the model is that it reinterprets the relationship of the Self and Environment, which to date has been considered as a static relationship. Thus, the model distinguishes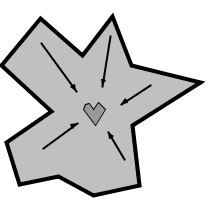 Self-narrowing
: when the Self perceives the Environment as bigger than itself e.g. in anxiety, fear, making efforts, close attention.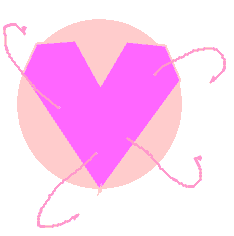 Self-expanding
: when the Self expands into the Environment and perceives it as a part of itself e.g. love, happiness, aha experience, orgasm.
The change of the two states can be described with a general pattern, in which the turning point is the emergence of new cognitive schemata, being mental constructions organized on different levels, representing the outside world e.g. concepts, theories, shapes, categories.
The emergence of a new cognitive schema results in a need to communicate, which prompts the Self to associate the new schema with others. The Self-expanding is complete only when such communication occurs.
Example: Problem solving
Self-narrowing: as we learn more about a problem, finding a solution to it seems to be increasingly hopeless.
Self-expanding: when the person is about to give up, a new cognitive schema establishes itself, which in turn provides a solution to the problem.
Communicational pressure: regardless of obtaining a solution to the problem, the person does not experience complete Self-expanding until he can share it with others.
A detailed description of the model and of the basic concepts, with further examples, is provided here.
One virtue of this new model is that it integrates our knowledge of human behavior yet does not contradict psychology's main discoveries. In addition, it harmonizes with statements of world religions and common sense.